18th Annual Fall Harvest Picnic
Saturday, October 20, 2017
11:00AM – 3:00PM
Location: Dottie Mancini Park
Sponsors & Vendors Set Up Time:  10:00 AM
Volunteers Registration: 8:00 AM
Volunteers Needed! Community Services Hours Available!
*Skip the line! Members pay only $25 online per family!
*Cost at the gate is $35 per family or $10 per person (Includes 2018 Membership).
Become a member today at www.imperialpoint.org/membership
---
Car Show – we are doing it again!
Thanks to an enthusiastic response from last year's event.
Plan to attend and bring your Friends & Family!
This free event continues to delight car fans of all ages and we are proud to support the non-profit organization Phantom Rescue.
Admission to the show is FREE if you are a member and there will be something for everyone! $20 per car. 
More details to come….

---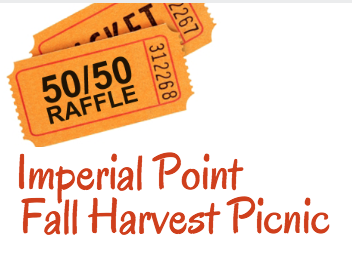 50/50 Raffle
Grand Prize winner WILL RECEIVE 1/2 of the total collected and we have increased your change of winning.
More details to come….